I'm coming out of my blogging-hiatus-due-to-wedding-planning-slash-slump to rant.
Last weekend (not this most recent weekend but the one before that) I had (what I thought was) a final fitting appointment in Wichita Falls scheduled. Those of you not down with Oklahoma/Texas geography, I live in Lawton, Oklahoma, which is about 45 minutes away from Wichita Falls, Texas. Although not a lengthy drive, not something you want to do on a regular basis and not just a drive down, drive back kind of thing. You're already using up most of your afternoon just getting there and getting back, so while we're here we might as well go to Charming Charlie's across the street, and eat somewhere we don't have at home....
So my mom and I set aside a Sunday a couple weeks ago (in August) to go get my dress altered at David's Bridal in Wichita Falls. No problem, had to get it let out a bit because, boobs, had a sash I had bought that I wanted to replace the one that was already on the dress and I wanted to add a bustle. We got it all marked, we paid, we scheduled an appointment for September 14th to do a fitting making sure no changes need to be made, and IF NOT WE COULD TAKE IT HOME. Or so we thought.
The 14th quickly approached and the Thursday before the 14th I get a phone call from good ole David's Bridal saying that they lost a sewing machine and they need to move my appointment back to mourn. Fine. Frustrated, I reschedule my appointment. To September 21st.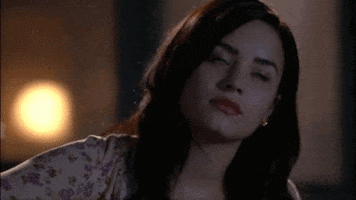 It started like any other trip my mom and I take, with Starbucks. After refreshing ourselves with her choice of iced black coffee (gag me) and my green tea frappe, we hit the road. Ready to be amazed with my dress and bring that bad boy home so we could stop having to make these redundant trips.
Boy were we in for a surprise when we get to David's Bridal and see my dress hanging there with NO SASH ON IT AT ALL. Not the one the dress came with, and not the one I'd bought separately to have put on it. When I asked the lady if that was going to be done today she said "oh no, that'll be done later, after we hem it." Hem it. HEM IT? I wasn't even planning on getting it hemmed! It didn't need to be hemmed. It needed the sash. So I tried the dress on, in all it's un-sparkly sashed glory. I can't go into too much detail because, Hi Roland!, but I was severely disappointed. It fit, sure, it wasn't squeezing the girls to death, awesome. But it wasn't what I was hoping to see, and I sure as hell couldn't take it home like this.

THEN. then. I tried on a different petticoat, because the one I had paid for was buckling under the dress, and it just wasn't working. So we tried the other one on and it worked great, so the seamstress said "no problem, we'll exchange it." So, to recap, I'm frustrated that it's not done, frustrated that we're going to have to COME BACK ON FRIDAY AFTER WORK, and frustrated that after decided to hem it about half an inch (since we couldn't take it home anyways) we had to pay an additional $120. We get to the register and the seamstress tells the cashier that we're going to exchange the petticoats, she then begins to INSPECT the petticoats. Making sure they're not stained or altered, then she smells them. That's right, she took a big ole wiff. Which didn't bother me, I knew it didn't stink, I'd only worn it 3 times. 1) The day we bought it 2) the first fitting in August and 3) that day. Then she asked me..... "DID YOU SPRAY PERFUME ON THIS?" Yes. I did. While I was back there, putting that on, about to put on another dress on top of that, I pulled out my travel perfume AND SPRAYED THE SHIT OUT OF IT.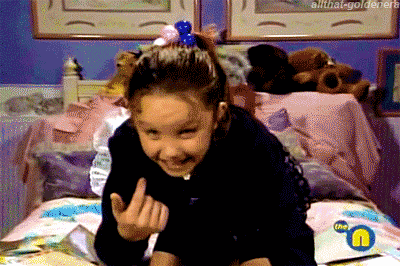 I'm sure on the day of the wedding, the petticoats will end up getting a little spritzed. BUT not only did I buy my dress A YEAR in advance, someone, please, tell me WHY I would spray the petticoats for a fitting?
The worst part about this whole experience, is that I did buy my dress a year in advance. Am I in love with it? Yes. Could I have found one somewhere else where the people were more pleasant and didn't treat me like they're doing ME a favor? Like I should be so lucky to shop in their David's Bridal and wear one of their dresses.
To conclude:
If you're in the Wichita Falls area, it's definitely worth it to drive somewhere else. And if you've been considering opening a Bridal Shop, I'd do it. Because there's NO other competition, and customer service is everything in my opinion.
Good day.
I said good day!