That title is pretty suggestive.. I should change it. Yeah I'm not changing it.
Happy Friday my beloved internet unicorn friends!
Two days in a row, I'm getting pretty good at this.
Today's prompt is your morning make up routine.
The other day I posted this picture on the interwebs
The lipstick I'm wearing isn't in this post but it's just Jordana Twist and Shine Moisturizing Lip Stain. Long name but it seriously stays on forever and it's like $2 at Walgreens. Get all the colors.
And my favorite blogger
Juliette
. Said she wanted a make up tutorial, and if you guys don't know yet, Juliette gets what Juliette wants.
Mostly because if she doesn't she'll complain about it A LOT and no one wants that.
Because that's just how it is.
And then, fate of all fates, today's prompt was morning make up routine. It was obviously meant to be. So here we go with my morning make up routine.
I got the Naked palette for Christmas last year from my awesome gift giving little brother. (No one needs to know that he called me from Sephora in New Mexico and said "what am I getting you for Christmas again?") and then I set to you tube to figure out how to use said palette. I came across this tutorial from the beloved and bowed down to (she's basically the Beyonce of make up tutorials) Jaclyn Hill. I changed it a little bit though. She uses Sidecar as the lid color and I use Sin because who has time for glitter fall out every morning? Not me. Go ahead and watch this. I'll wait........
Now that you get the gist. Here we go.
After I drag my near life-less body out of my bed, I wash my face. I've been using this
1-2-3 step
system from Clinique and I really like it. Also, If you don't have a
clairsonic
you should invest. Best money I've ever spent towards my skin.
Naked Eye Shadow Palette/ Maybelline Line Stileto/ Lancome Hypnose Drama/ Clinique Even Better Foundation/ Nars Creamy Concealer
After I've washed my face, and juiced myself up with some coffee I head to my vanity to do my make up. Usually with Toby at my heals. (Secretly I think it's because he thinks my beauty blender is a ball for him to play with... and he's hoping I'll drop it.)
These are my tried and true go to make up favorites. Maybelline stopped making the line stileto liner for awhile and I was devastated. Until I found it again and now I'm stocked up for life. (Because eyeliner lasts forever didn't you know that? Just kidding it doesn't but I'm to lazy to find another one I like as well.)
And how I do my eyeshadow.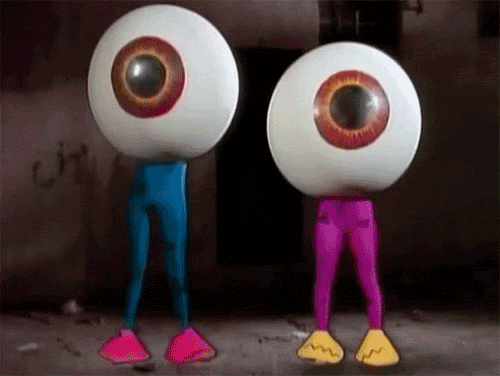 This is where I changed Jaclyn's tutorial a little. I used Sin instead of Sidecar. Because it's less glittery.
Take this bad boy on a fluffy brush and just fluff it into your crease. Get it in there real good. When you're done you still won't be able to see it. but it's a good "transition" color so it's not just glitter and the brown we're using next.
Buck. I like this shadow mostly because of the name. Buck buck buck

goose.

And it's a nice neutral (because that's all the rage) brown that you could literally use with any color. LITERALLY.
This one goes on the outer corner of the crease. To add some depth.
One last thing because I understand that this post has literally gone on forever. The best part about this look (and Jaclyn's tutorial) is that every brand sells colors that are similar to this. Everyone sells a shimmer champagne, a nude, and a brown.
Ok, now it's officially gone on forever. Have a happy weekend y'all!