Of course the day I don't have a hair tie on my wrist, my hair is going to drive me the most crazy.
This is my life.
Obviously thank goodness it's Friday.
This isn't technically one of my five's because he's my favorite almost all the time! Braden! We're watching him this weekend and I. Can't. Wait!
The other day I was going through some of my pin's and I found some really hilarious ones that I would repin in a heart beat, so here's to all the pins that are hilarious, and that need to be broadcast to the world! Happy Friday y'all!
I don't know how many of you have seen this show, but it's hilarious. This comes on nick at nite instead of Friends sometimes. Although it makes me sad because I would rather watch Friends than almost any other show, ever, this show is equally almost as hilarious. It's called "The New Adventures of Old Christine". I never liked Seinfeld, but this girl is hilarious in this show.
This one cracks me up because it reminds me so much of my parents dogs. They have a full blooded black lab, and a mixed lab-ish, Buddy and Macy. Buddy is getting up there in years, but he's still pretty quick when it comes to food. Every time someone pulls out a treat he's always pushing Macy out of the way so he can get to the food first.
This is pretty self explanatory, and I have no idea why it makes me laugh so hard, but every time I read it I'm dying.
This is speaking the truth.
This one kills me because all I can imagine is Buddy and Macy riding bicycles.
I hope these put a smile on your face, if they didn't then just remember it's Friday and there are only a couple more hours until the weekend!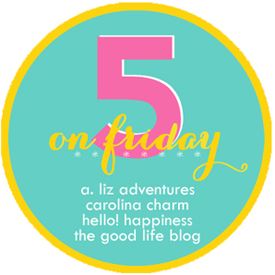 #backthatazzup