Oh sweet, sweet Friday. I didn't think I'd ever see you.
I used to have a section in my side bar for the blogs that I read all the time. Since it looked weird when I switched some things up, I had to delete it, but I'm working on a blog roll page. It's under construction. So today I'm going to do my 5 favorite blogs to read. Be sure to check them out because they're awesome.
(You can click on their pictures to take you to their blogs!)
1. Becky over at A Girl and Her Sparkles, she's amazing. Not only are her posts extremely relate-able, but she also has some awesome tutorials, and she's so crafty. She has been a
huge
inspiration in my short blogging experience, she's so encouraging and always has something nice to say! And her wedding skills are on point. Also, check out her
mini cheesecake
recipe. They're the bomb!
2. Whitney over at IWYPTW is hilarious. She's so funny, and down to earth. She tells it like it is and doesn't look back. I admire that about her. And her taste in music is impeccable.
3. Chelsea over at Girl Growing Up. She's such a cutie! I love reading her posts. She's always positive and friendly. She recently posted a
Red Velvet Cupcake Recipe
, that should be made and eaten immediately. She wasn't kidding, they are the best.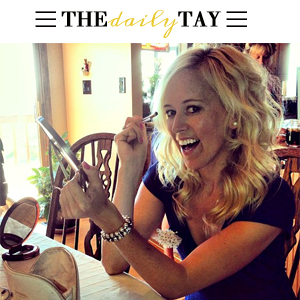 4. Taylor over at The Daily Tay, she's so funny and good natured (the red line underneath that says it's not a word, it is now).The other day she posted about her adorable dog Harlow, and his dreams of becoming a star. I'm a dog lover so I love reading about other peoples fur babies and the crazy things they do. That's what gives them personality!
5. Doesn't have a button but it's
Caroline Hirons
. Her beauty posts are so informative and her cheat sheets are printed out and sitting on my bookshelf. Seriously they're the best. Reading her blog I learned a lot about my skin and acne, and how to treat different forms. So definitely don't pass it up!
Some honorable mentions that also get read everyday, since I knew I couldn't choose only 5;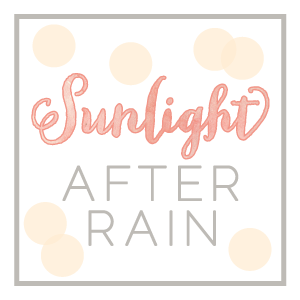 #backthatazzup; this song is singing to my soul today.
Disclaimer: none of these wonderful people asked me to put their blogs in here, nor do they even know. These are the blogs I read everyday, and you should too!
Have a fan-freaking-tastic Friday, y'all! And Happy Blog Browsing!