Thank goodness it's Friday, y'all. That's all I have to say about that.
Also, I can't believe it's the last Friday of August. Next week is SEPTEMBER. How crazy is that? I feel like it was just yesterday I was arguing with my mom, telling her I had plenty of time to plan a wedding....
Guess what folks, she was right. Again. Damnit.
Because it's Friday and I really don't have any energy to think of a cool "pinnable" post, I'm just going to wing it. Here goes.
It's almost fall you guys, like legitimate sweater weather. Why am I excited about this you ask?
I know your first thought was probably pumpkin spiced latte, but if you follow me on twitter, then you already know how I, Kristen, and Amber feel about them... If not here's a refresher.
I don't even like Pumpkin Spice Lattes. There. I said it.
— Kay (@MissKayStoll) August 25, 2014
@MissKayStoll me neither! I didn't think there was anyone else!
— Sarah (@SarahsSpiel) August 25, 2014
@SarahsSpiel @MissKayStoll The color is something I simply CANNOT get past.
— amber thomas (@mrthomasandme) August 25, 2014
So there's that. I am excited for several other reasons though.
In fall I can wear leggings and uggs and people won't judge me for basically wearing pajamas to work.
No one will ask "Aren't you hot?" Well sure, now that we're standing outside in 100 degree weather having this pointless conversation, but inside my freezing cold office, I was fine.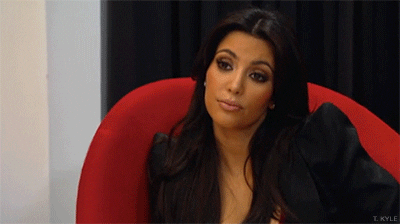 Secondly, I love fall smells. I went to Bath and Body works yesterday because they have their fall candles out and I couldn't hold out any longer. I'm sad they didn't come out with the Pumpkin Vanilla candle this year, but Pumpkin cupcake and Caramel Pumpkin Swirl are pretty close, and equally delectable. It's hard finding pumpkin candles both Roland and I like because he doesn't like cinnamon smells...... I know, I don't know what to do with him.
I love hanging out in our house. I love our couches, and sitting on them to watch a movie or t.v. while it's cold outside and while my pumpkin candles burn, because..... come on. Doesn't that sound devine.
This might be odd, but Breaking Bad. Fall makes me think of breaking bad because this is around the time Roland and I really got into it and watched it from beginning to end. And I love Breaking Bad.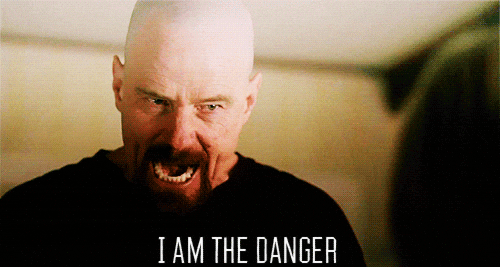 We're getting married in the fall! At first the date October 18th held no significance. I didn't get engaged and think, "Dear God if we don't get married on October 18th I will keel over." Even after we picked the date it was just one of those "alright, October 18th, lets do this thang." but the closer it gets, the fallier it gets, the more in love I become with October 18th. And the fact that I'll be Mrs. Rios on that day. Of course, it'll be fall for like a week, we'll get married, then I'll spend a week on the beach.
I don't hate it. Because Fall/Winter lasts until about April in Oklahoma.